Sen. Kiko Pangilinan, photo from GMA News
Abe Purugganan, a veteran member of the Scout Ranger Regiment of the Philippine Army, defended the Marcos family after Senator Francis "Kiko" Pangilinan on Wednesday said that they will not return their alleged ill-gotten wealth.
Pangilinan said that the Marcos' were not sincere in saying that they were willing to return a portion of their alleged stolen money, unless the statement comes with an apology for the corruption and human rights abuses during Ferdinand Marcos' term.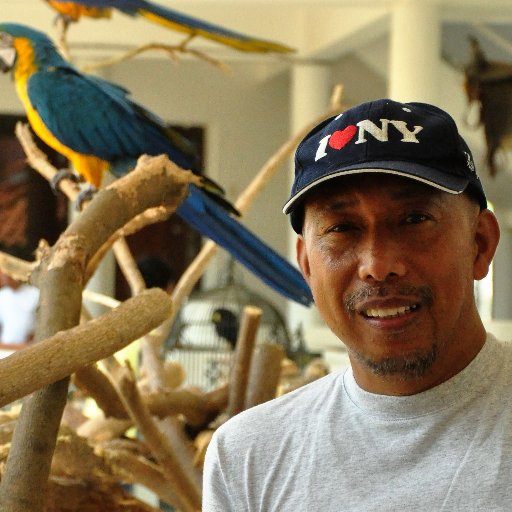 Abe Purugganan, photo from Twitter
"Isauli nila ang nakaw na yaman at humingi ng kapatawaran sa mga kasalanan ng diktadura at dun lang natin paniniwalaan ang kanilang sinseridad," Pangilinan said.
Purugganan, through his Facebook page, gave a message to Pangilinan, saying the latter does not know what he is saying.
"You do not know what you are talking about, Kiko. You were just a very young teenager during the martial law days," he said.
The veteran also encouraged the senator to make former President Benigno Aquino III and his party, the Liberal Party, to which Pangilinan is the President, to return the wealth which they stole from the country as well.
"Why don't you ask the Aquino's and the members of the Liberal party to return what they have stolen from the government including the sequestered assets they have taken and apologized to the Filipino people?" he said.
"Why don't you order them being the President of the Liberal Party?" he added.
On Tuesday, President Rodrigo Duterte announced that the Marcoses are willing to return their alleged stolen wealth, including gold bars.
Duterte said that the Marcoses stole from the Philippines, as they were just "protecting the economy" for the eventuality that Ferdinand Marcos leaves.
LP senators including Bam Aquino and Risa Hontiveros have also reacted negatively to the statement.
Love this article? Sharing is caring!
Veteran soldier defends Marcoses from Kiko: "Why don't you ask Aquino, LP, to return stolen wealth?"
Reviewed by
Kristian S.
on
31 August
Rating: