Screenshot from Lisandro's article in Rappler
"I am a yellowtard because I would rather take clumsy liberal-democrats over a maniacal murderer in Malacañang."
This was the opening statement of Prof. Lisandro Claudio on his column published in Rappler dated May 16, 2017.
Claudio, an Associate Professor at the Department of History in De La Salle University, revealed that he was once a critic of former President Noynoy Aquino but is now a Liberal Party supporter or a "yellowtard".
Claudio stated that his studies in the anomalies of Hacienda Luisita made him go against the Cojuanco-Aquino's who were abusive and apathetic to the ones farming their lands.
However, he said that since the alternative is President Rodrigo Duterte or Digong, he would rather have Aquino as a leader.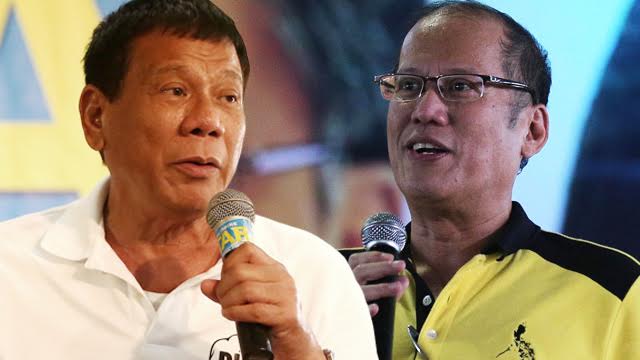 Photo by Rappler
He said "Dutertismo" becamse a cure worse than the disease.
While the professor admitted that Aquino was elitist, Duterte's drug war exceeds this elitism as it systematically targets the poor.
"We have lost so much since PNoy was driven back to Times Street: our sovereignty vis-a-vis the Chinese, a certain level of sanity in our political speech, the admiration of the international community, and our respect for basic human rights. And while we may have gotten rid of people like de los Reyes and the much-maligned Emilio Abaya, we are now subject to the likes of Wigman and Mocha Uson," Claudio wrote.
Focusing on the status of the Philippines' institutions, he said that while Aquino damaged the institution of the judiciary when he ousted Chief Justice Renato Corona, he strengthened others.
"He cleaned up the bidding processes at DPWH, he streamlined the budgeting process, and he implemented the most sweeping educational reform in recent memory, the K-12. The latter will be his most enduring legacy, resolving an education problem created by one of his earliest predecessors, Manuel Luis Quezon," the associate professor said.
"Digong, on the other hand, has tarnished the reputation of constitutional bodies like the Ombudsman and the CHR, appointed liars to communications offices, insulted the DFA by initially designating an unqualified American as its head, turned the Department of Justice into a vehicle for vendettas, and, worst of all, he has brutalized the police," he added.
The educator who also worked as a columnist said he regretted having published all the articles he wrote that were against the Aquinos.
He said however, that he is comfortable with changing his mind.
"So, yes, I am a proud yellowtard. I am yellowtard because, while I believe in change, I believe in slow, responsible change that does not have a body toll of 8,000. I am a yellowtard because basic democracy represents basic decency," Claudio ended.
SOURCE: Rappler
Love this article? Sharing is caring!
DLSU prof and Rappler writer calls Duterte a 'maniacal murderer in Malacañang'
Reviewed by
Unknown
on
21 May
Rating: