The blog Get Real Philippines known for its opinion pieces, brought into light the recent criticisms thrown at former sexy star Mocha Uson who was appointed as Assistant Secretary of the Presidential Communications and Operations.
The post questioned why supporters of the Liberal Party have been criticizing Uson when the party too, has supported celebrities such as Kris Aquino and Jim Paredes to get to their positions and level of fame.
According to the post, Mocha Uson was not the first celebrity to promote a politician or a system of government.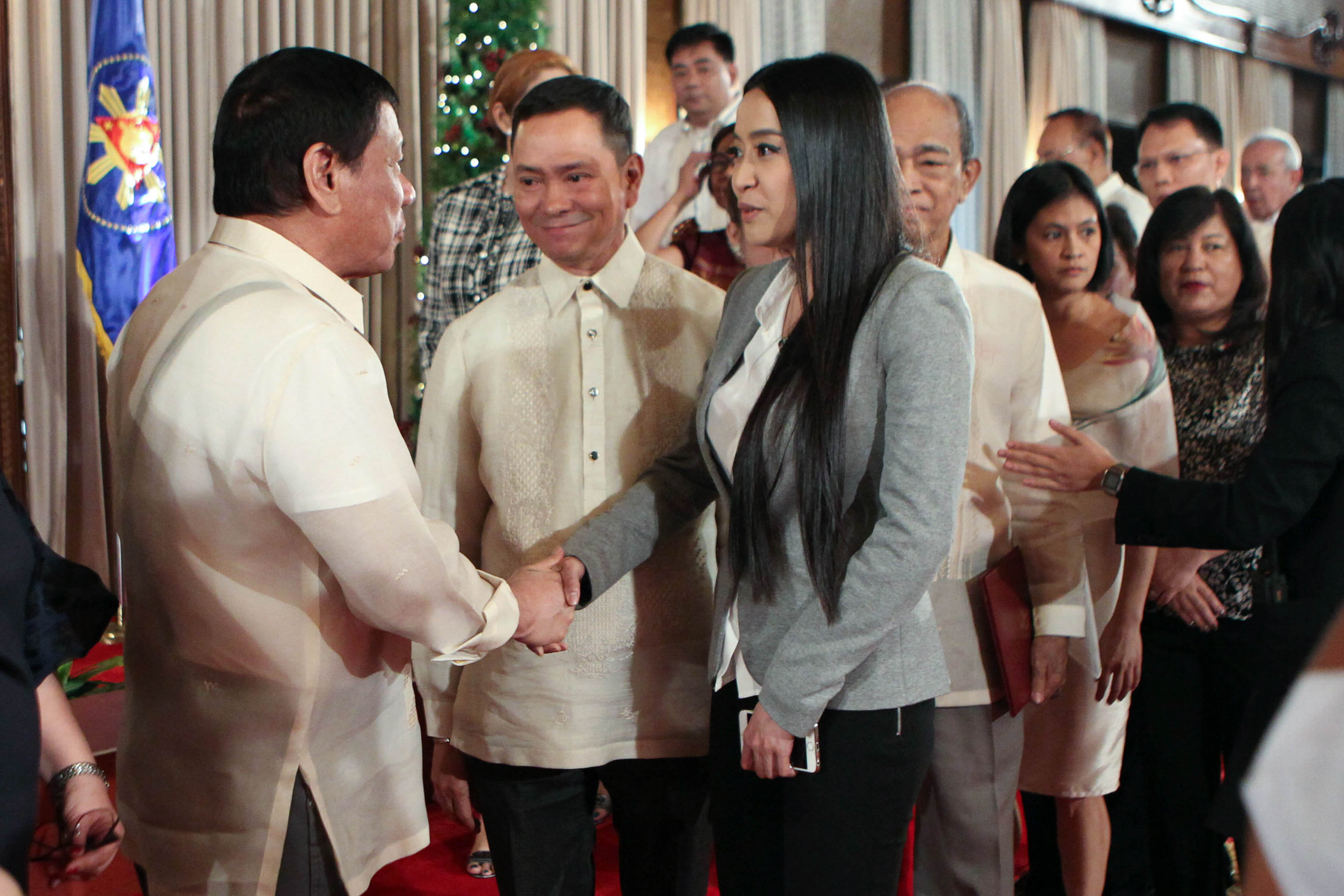 Mocha Uson appointed as PCOO Asec. Photo by Rappler
Kris Aquino was also used in the billion-peso propaganda machinery of the Aquino-Cojuangco clan and its circle of beneficiaries and patrons in the Philippines' business oligarchy.
The post said that Aquino was backed by people of money to get herself on the "top of the food chain" at that time, as she was the daughter and sister of two former presidents.
"Seen from that perspective, we gain a better regard for just how inconsequential Mocha Uson really is — and how out-of-proportion the outrage fad the Yellow Camp had whipped up over her really is. Mocha Uson pulled herself up to where she is now by the bootstraps. In comparison, Kris Aquino had a lot of help — to the tune of billions of pesos in "investment" in the shaping of her celebrity."
The blog also used Jim Paredes as an example, saying he was a performer before becoming a though leader when he became active in the 1986 revolution, going against dictator Ferdinand Marcos and promoting Corazon Aquino.
"That fact did not seem to bother these hipsters who now denounce Mocha Uson. Instead, they lapped up all of the new-age BS that was peddled by Paredes by the crockload over the last 30 years since he supposedly "tore up" his Green Card shortly after the "revolution"."
This despite Paredes' inconsistency and the many times he has been caught lying, said the post.
The blog insisted that what matters most is that the "self-righteous hipsters out there" should first view all the personalities, icons, and celebrities whose words they believe in unconditionally and uncritically.
Uson's appointment was defended by Duterte, claiming he owed it to her after she campaigned for him when he did not have enough funds to compete in the advertising of the mainstream media.
Amidst the criticisms, Uson addressed the issue by saying she will take the words as a challenge to perform well in her new post.
The appointment signifies the end of her term as member of the Movie and Television Review and Classification Board.
Source:
Get Real Philippines
Love this article? Sharing is caring!
Message to LP supporters: 'Mocha got to where she stands on her own, unlike Kris, Jim'
Reviewed by
Kristian S.
on
14 May
Rating: