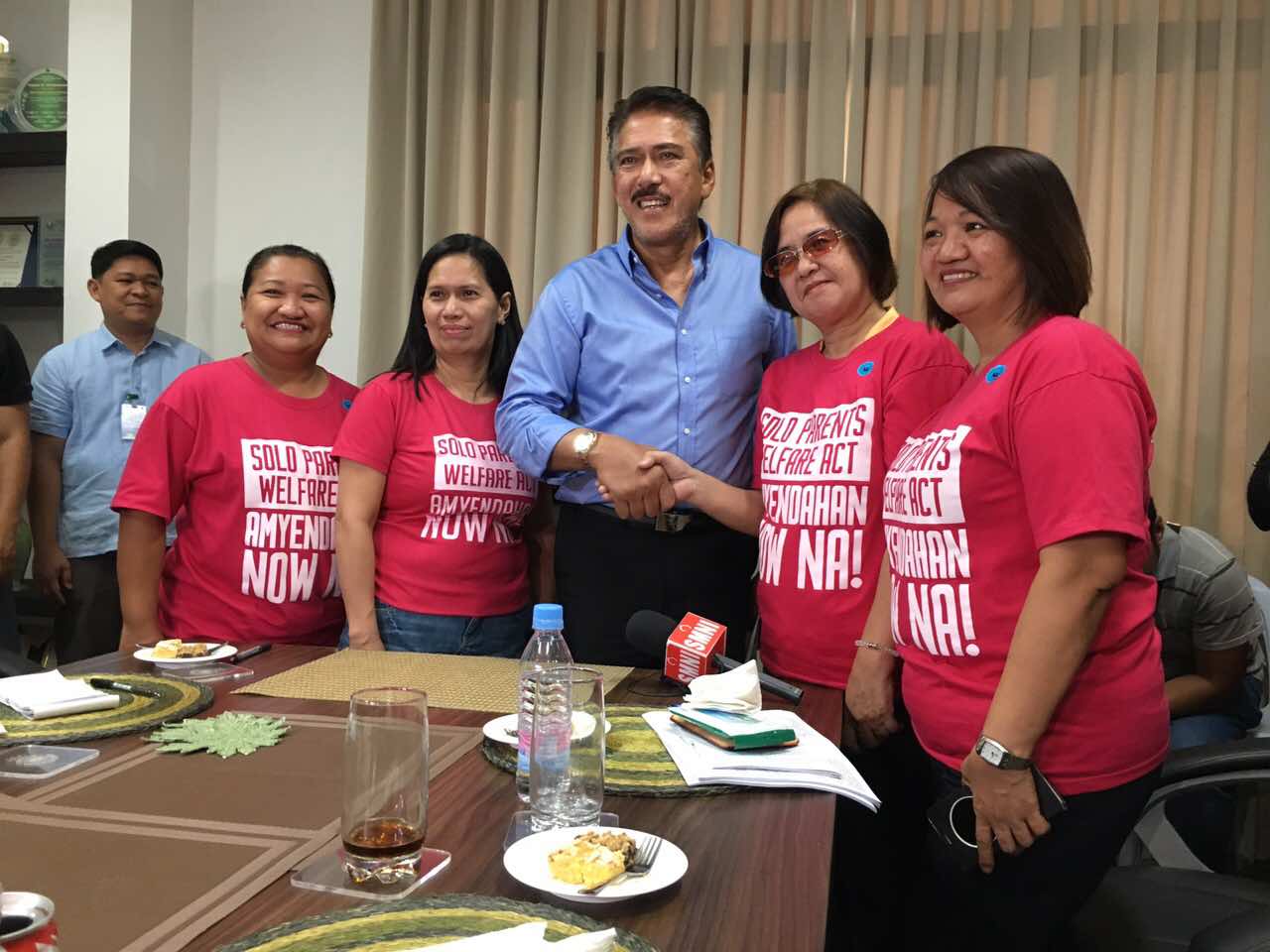 In an attempt to redeem himself after his infamous remark on solo mothers, Senate Majority leader Vicente Sotto promised to push for more benefits for solo parents.
Sotto met with members of the Federation of Solo Parents in his office on Tuesday, May 9, and assured them that he would push for an amendment in Republic Act (RA) 8972 or the Solo Parents' Welfare Act of 2000.
The senator promised that the amendment will be passes by December of this year.
The senator drew flak when he gave a remark to Social Welfare and Development Secretary Judy Taguiwalo's status as a single mother during her confirmation hearing last May 3.
"In the street language, when you have children and you are single, ang tawag do'n ay na-ano lang," he said.
On Tuesday, Sotto called the incident a "blessing in disguise".
"It was blown out of proportion but it was a blessing in disguise. Now, there is more attention to it. We can rally in Congress, we can rally in the Senate and seriously look at the amendments they are proposing," said Sotto.
RA 8972 only provides general benefits to single parents such as livelihood and counseling services, flexible working hours, and additional leave credits. Concerned agencies are also required by law to give single parents opportunities for low-cost housing, medical assistance, and scholarships for their kids.
Four bills in Senate and 10 in House of Representatives propose more detailed benefits.
These include 20 percent discounts on products for infants, 12 percent discount for basic necessities, 15 percent for school supplies until the child turns 21, 10percent for tuition fees per child in college, 10 percent for medical fees.
According to the DSWD, there are around 60 million Filipino kids raised by single parents.
SOURCE: Rappler
Love this article? Sharing is caring!
Pampalubag-loob? After infamous remark, Sotto moves for benefits for solo parents
Reviewed by
Unknown
on
09 May
Rating: