Atty. Trixie-Cruz Angeles on Fiday said that Senator Leila de Lima should have Sepcial Assistant to the President Christopher "Bong" Go and present evidence instead of just spreading rumors.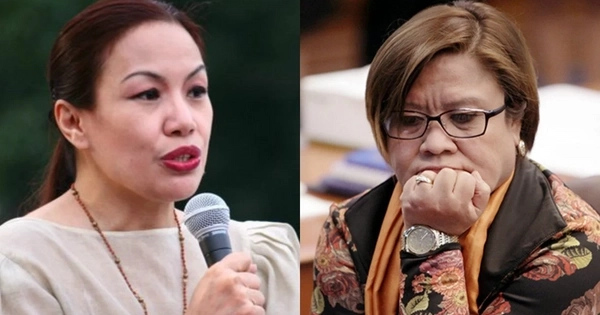 Photo by Kami PH
De Lima accused Go of ordering to reinstate a police official who was allegedly involved in the killing of Albuera, Leyte Mayor Rolando Espinosa.
Go previously answered to the allegation, calling it "pure hearsay".
Angeles pointed out that De Lima always moves without holding evidence, stating the recent Senate hearing on the extrajudicial killings in Rodrigo Duterte's drug war wherein De Lima, chair of the Justice Committee presented only one witness, Edgar Matobato.
The probe was suspended in September.
"Siguro haka haka lang. Dati kasi lakas mo maka akusa, go agad with the Senate investigation. Go agad with your super tainted Matobato. And of course nothing else." she said.
"Mukhang improving tayo ah. Dati kahit sinungaling na witness meron ka. Ngayon bolang kristal na lang." she added.
SOURCE: Trixie Cruz-Angeles
Love this article? Sharing is caring!
Lawyer to De Lima: You're always attacking without evidence
Reviewed by
Unknown
on
02 December
Rating: